Sunday Service Schedule
| | |
| --- | --- |
| Unitarian Universalists claim no statement of doctrine. We believe there is no one right way to lead a religious or spiritual life. We value each individual's spiritual journey, and believe in reason, freedom, equality, and love. Join us as we gather in community, seeking peace and justice for all persons. | |
January 2018
January 7: "Remembering,"  led by Glenn Moreton, who  will remember and describe the accomplishments of several social activists who transitioned during the past year.
January 14: In remembrance of Martin Luther King, Jr, Donna Beaumont will lead a service of music and readings evocative of his life and times.
  Open Minds for January is scheduled for Sunday January 14, beginning about 11:30 am.  Bring a sack lunch.  David and Susan Trotter will conclude the discussion of management of chronic pain, from a laypersons perspective.
January 21: Theresa Rowe will lead an Open Readings service. Take this opportunity to bring readings, music, other artwork or special treasures to share.  Open readings are some of our most surprising services.
January 28: Roberta Price will lead this Open Readings service. Please bring readings or music to share.
February 4: The Social Justice Interest Group will lead our annual "Souper Bowl of Caring" Sunday service.  We'll gather canned goods, paper goods, and other non-perishables for Angels on Assignment food pantry; consider the impact of food insecurity in our community and the wider world;  and enjoy a potluck following the service.
The remaining services in February, and continuing into early March, are designated as "Winterfaith" celebration.  Winterfaith is a celebration of the many religious and secular holidays that occur during the winter months.  The purpose is to celebrate the diversity of religious and spiritual beliefs and practices found in our community, and to relate them to the Seven Principles that bind us.  The fellowship will welcome speakers and artists from many faith traditions to these Sunday services.
Please join us after Sunday services for coffee and conversation.
Mt. Vernon Unitarian Universalist Fellowship, at 1600 Isabella Ave.  in Mt. Vernon, embraces diversity and liberal religious thought.   Lay-led services are held at 10 am every Sunday; the service is followed by a social hour.  Everyone is welcome to this gathering of community which seeks peace and justice for all persons.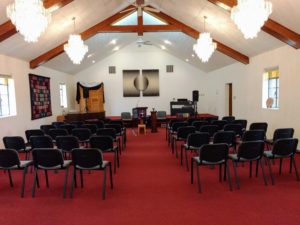 ~Services with no designated leader will be Open Readings services.~
Copyright Mt. Vernon Unitarian Universalist Fellowship