Sunday Service Schedule
| | |
| --- | --- |
| Unitarian Universalists claim no statement of doctrine. We believe there is no one right way to lead a religious or spiritual life. We value each individual's spiritual journey, and believe in reason, freedom, equality, and love. Join us as we gather in community, seeking peace and justice for all persons. | |
  November 2017
November 5:  Gail DeVilbiss will lead a service celebrating Compassion for All Beings, including our pets and other animals.
November 12:   The Sunday service focuses on international organizations that work to support and protect LGBT members, and the obstacles they face, and it will be lead by the LGBT committee.
November 19:  Roberta Price will lead an Open Readings service.   Bring readings, art work, music – whatever you would like to share.  Open Readings can be some of our most special services.
November 26:  Theresa Rowe will lead a service titled "It is Never Too Late to Say Thank You."  The service will include a few short readings that express gratitude & thankfulness. We have enjoyed or endured the annual Thanksgiving holiday weekend. Now let's remember to keep this spirit alive in our daily lives.
 December 2017
December 3:  Donna Beaumont will lead a service of readings and music for Advent, and will light the first candle of Advent. Advent is a time of waiting and preparation for Christians. This service offers an opportunity to set aside the frenzy that can often accompany this time of year, and to appreciate more deeply the religious and spiritual aspects of the season.
December 10:   Roberta Price will light the second candle of Advent, and will lead a service based on the Jewish holiday of Hanukkah. Hanukkah is a Jewish holiday commemorating the rededication of the Holy Temple (the Second Temple) in Jerusalem at the time of the Maccabean Revolt against the Seleucid Empire. Hanukkah is observed for eight nights.
December 17:  Susan Trotter will light the third candle of Advent,  and will lead a service on the theme "Free Will."
December 24:  Susan Trotter will light the fourth and final candle of Advent, and will lead a "Christmas Memories" themed Open Readings service.  Take this opportunity to bring readings, music, other artwork or special treasures to share.  Open readings are some of our most surprising services.
December 31:  Gail DeVilbiss will lead our traditional New Year's  Fire Ceremony and service.
Please join us after Sunday services for coffee and conversation.
Mt. Vernon Unitarian Universalist Fellowship, at 1600 Isabella Ave.  in Mt. Vernon, embraces diversity and liberal religious thought.   Lay-led services are held at 10 am every Sunday; the service is followed by a social hour.  Everyone is welcome to this gathering of community which seeks peace and justice for all persons.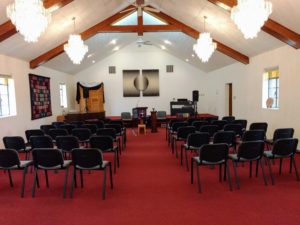 ~Services with no designated leader will be Open Readings services.~
Copyright Mt. Vernon Unitarian Universalist Fellowship